Includes a choice salads and homemade coleslaw.
The Main Attraction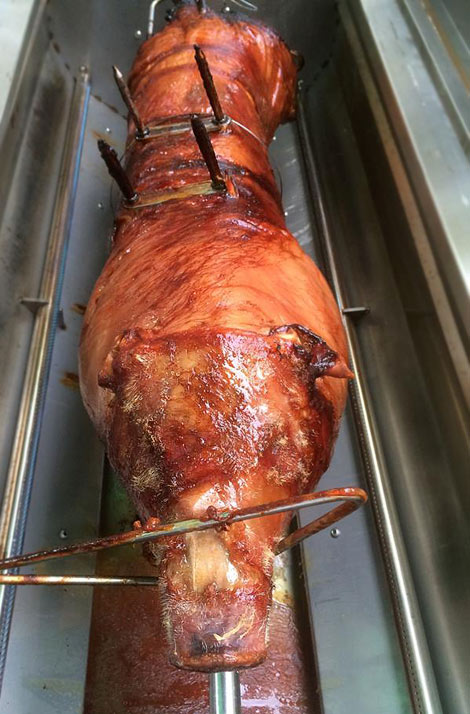 Slow Roasted Free Range Pig
A whole pig slowly roasted over flames. Carved and served by our professional chefs.
Freshly Made Apple Sauce
The distinctive hog roast condiment. Made at your venue to our own exacting recipe.
Home Made Sage And Onion Stuffing
Hearty, rich and satisfying. Made on site and served hot.
Professionally Prepared And Presented Crackling
Golden, crisp and bubbling perfection. Presented by our chefs.

5" Floured Baps
Mustards
Choice of Salads and Coleslaw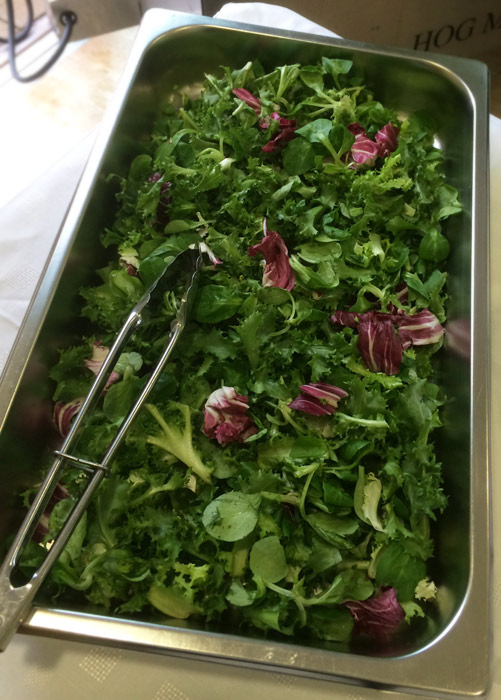 Seasonal Green Leaf Salad
A mixture of freshly sourced spring leaves. Including lambs leaves, curly endive and lollo rosso. With spring onions. Hand-dressed by our chefs.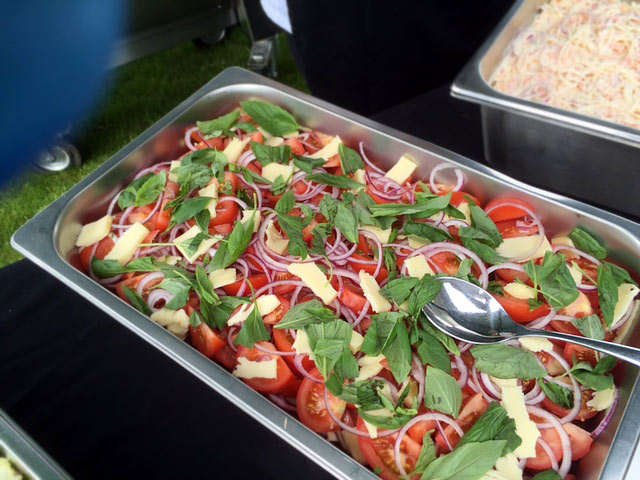 Tomato, Red Onion, Mozzarella And Basil Salad
Well sourced beef tomatoes and red onion, sliced and interspersed with hand torn Buffalo Mozzarella. Drizzled with extra virgin olive oil, Seasoned with rock salt, cracked black pepper and hand torn Basil. Adding colour and a vibrant favour.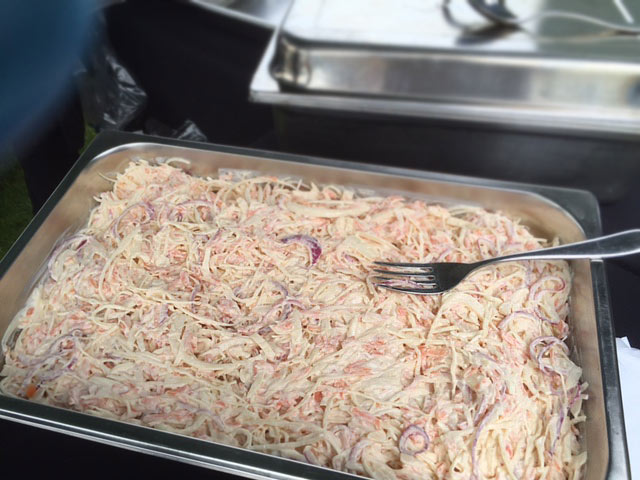 Home Made Gourmet Coleslaw
The perfect accompaniment. Combining texture, colour and a zesty depth of flavour. Made freshly on site from scratch by our chefs.
Or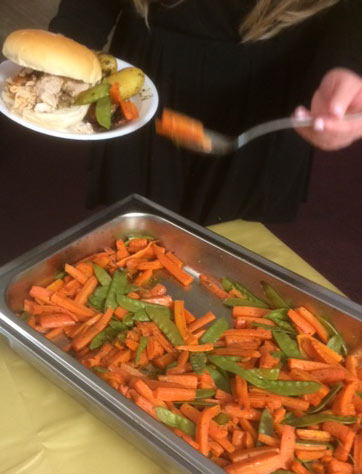 Seasonal Vegetables
For up to 100 guests.
Served into napkins or onto high quality disposable crockery, with disposable cutlery.
This service includes a chef to carve and a waitress to serve.
Price: £695.00